Yes, I spelled the title of this post correctly. Past. Not pass.
Most wouldn't consider what I am about to blog about blog worthy but I can tell you that several years ago when I was introduced to this product and searched high and low for it, not being able to find it, if I'd read a post on it, I would have tracked the owner of the blog down and kissed their toes.
I'm talking about these: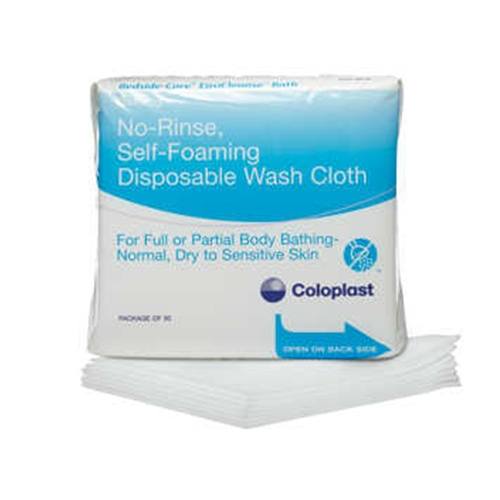 I know. They don't look very exciting do they but let me tell you! I am excited!
A few years ago when I was in the hospital and having seizures non stop, showering/bathing wasn't an option so the loverly nurses would help me wash with these babies. They are a no-rinse self-foaming DISPOSABLE (yee haw) wash cloth.
When I got home from the hospital I wanted some. I needed some. I hiked the Himalayan looking for them. I crossed the dessert with Lawrence of Arabia. I even did the impossible. I looked under Henny Penny's bed in the hopes that maybe I'd find some magically. Nothing. Couldn't find them anywhere. Only hospitals could get them. VERY FRUSTRATING!!! I wanted some for Levi!
Having a child with special needs you need things like these. You would think with all of the people in this fabulous world of ours that things like this would be accessible to the general public so we could take care of our special ones in our lives needs. You would think.......... don't even get me started on the whole diaper issue after your child has grown out of baby diapers........
My morning routine with Levi is quite involved and can be down right so messy that even disposable gloves run and hide in fear and tremble.
My neighbor down the street, her son had a kidney transplant a little over a week ago. His sister donated a kidney to her brother. A very touching story which you can read about
here on this blog
as their mother has been keeping us all up to date. Well, when I saw that she had some of these suckers at her house from the hospital I made a fool of myself all gushy over them. My neighbor gave them to me. I felt like she'd given me her kidney!! She has no idea!! I did not.....fall down and kiss her toes. She already thinks I'm quack.
30 wash cloths in this package........ do I dare look on the Internet and see if they are finally now available to the public? Why not. I look and guess what?? Fireworks! Joy! Happiness!! Chocolate cake for dinner every night for a week/month! I found several sites that sell them. Oh happy day!
It doesn't take much to make this momma happy.........