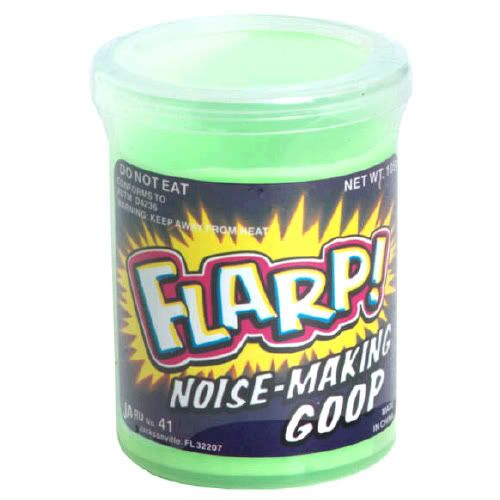 Having a son with special needs has led us on an interesting search for those items which he will think are stimulating. Items which he can play with that will stretch his mind, help him to be able to focus better, and well...... entertain.
Little did we know when we came across Flarp, just how entertaining that would be. Do you remember the days of the whoopie cushion? Flarp is the whoopie cushion times sixty.
It's gooey, Levi likes the texture, and most importantly, Levi likes the sound.
A few years ago, I took Levi to a horsemanship clinic with me. We sat in the bleachers along with a bag full of goodies to keep him entertained. I'd found some Flarp not knowing what it was. I thought it was just some gooey fun slimy stuff that he'd enjoy holding in his hands.
We're sitting in the bleachers with people all around when all of a sudden I hear this noise that would make anyone go red in the face and start to hold their nose wondering who'd messed their britches!
Levi and I were off a bit by ourselves and he was playing with this stuff where others really couldn't see it. People probably thought it was me and my red face a dead give away! I tried to be the lady and ignore and focus on what was being taught but being the mature adult that I am, I'd start to giggle and then I'd straighten up and get a hold of myself only to have Levi make the Flarp rip another that sent me into another fit of giggles......
The SM recently bought Levi another container of Flarp. Levi's four older brothers spent a good half hour last night howling with laughter as Levi kept making the Flarp........ well......... FLARP! I could not get over how immature they were behaving! I mean, come on. The first time I'll allow a giggle. The second time...... maybe......... but a half hours worth?
What is so funny about bodily noises? And why in the world would it compel a full grown mother to walk in the kitchen where her teenage sons are bent over with laughter and join them is beyond me.......